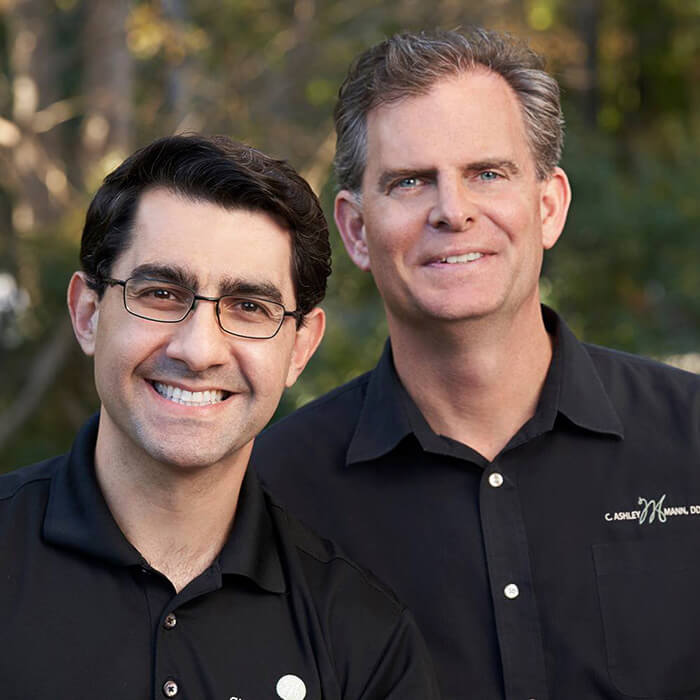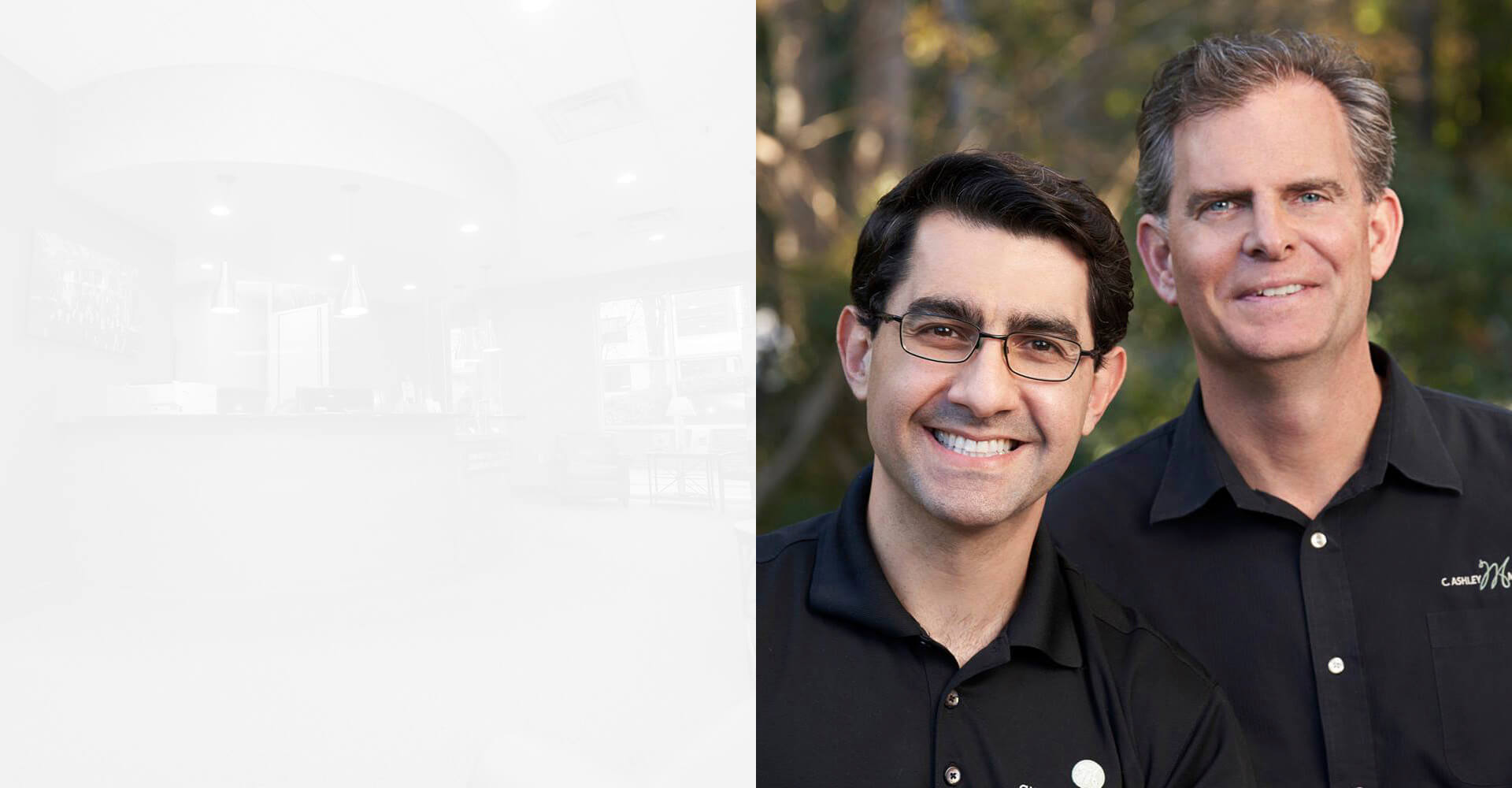 Discover Your Smile
Your all-inclusive dentist in North Carolina.
Leading Dentists in:
Cary
Garner
Fuquay-Varina

Your Smile Is in Safe Hands
Discover healthcare that fits your lifestyle.
Enjoy fewer appointments and referrals when you visit our North Carolina dentists. Our offices are packed with innovative technology, dynamic treatments, and experienced professionals who provide the highest standard of care.
You'll feel relaxed and confident from the moment you step into our comfortable offices. We have created a calming atmosphere specially designed to make your family feel at home. Kick back with our comfort menu as we care for your oral health.
Each of our locations has easy-to-follow COVID-19 guidelines and strict infection control. Although your appointment will continue to feel seamless, you can breathe easy knowing our team is protecting your family with our modern protocols.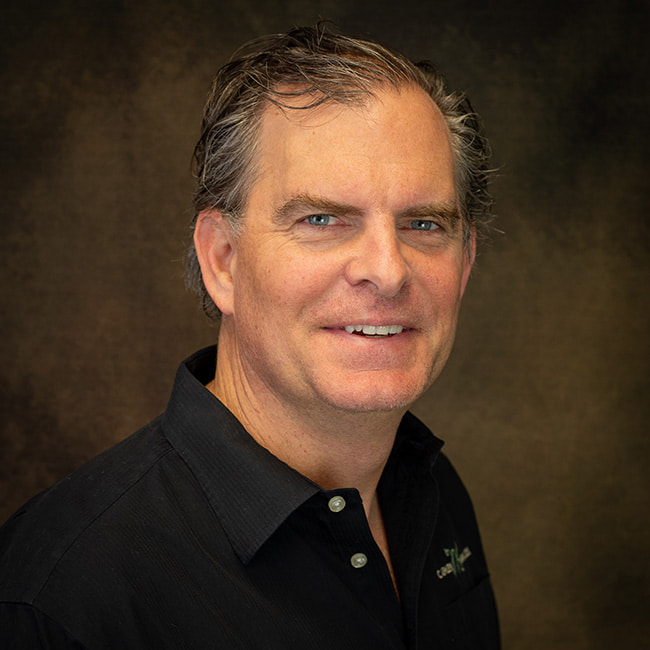 Dr. Charles Ashley Mann
Leading a team of experts dedicated to your oral health.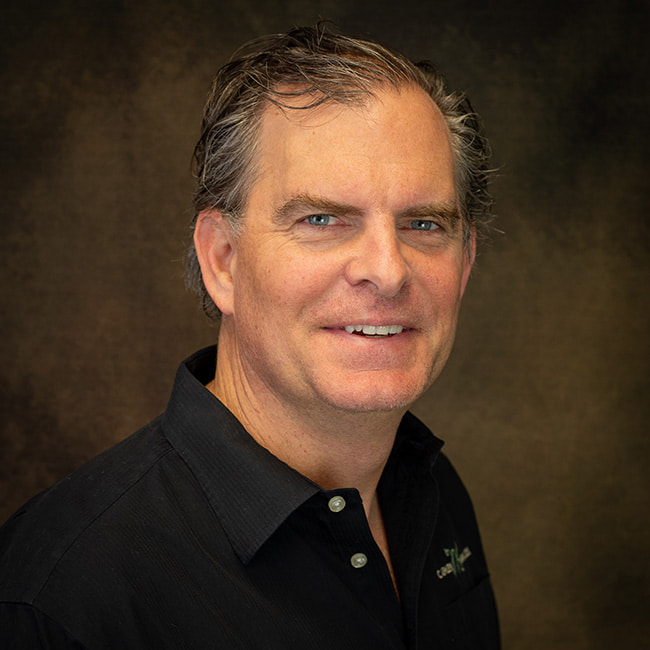 Since 1999, Dr. Charles Ashley Mann has been providing exceptional dental care to patients of all ages. He is a comprehensive dentist who is always striving to make your visit more comfortable.
As the proud owner of three practices in North Carolina, Dr. Mann has assembled an amazing team who shares his philosophy and starts each day with a smile.
Get to know our dental experts in Cary, Garner, and Fuquay-Varina. Each of us can't wait to serve you!
Welcome to The Smile Makeover Centers of North Carolina.
The Smile Makeover Centers of North Carolina
Helping multiple generations of families enjoy a personalized dental visit focusing on your needs.
At Charles Ashley Mann, DDS & Associates, we offer an array of family, cosmetic, and restorative dental services, all under one roof. However rather than just focus on the treatment, we focus on your experience. Whether you need a second opinion or a full smile makeover, our team of dentists go above and beyond to fulfill your needs.
''
Dr Mann and his staff have always provided amazing care for my family over the last 15 years. They are constantly updating to the latest technology and equipment to make any procedure quick and more comfortable.
''
''
As usual, great experience with all staff. Seamless COVID scan/paperwork. Extra care taken to ensure comfort during procedures and the hot towel reminded me of flying first class. Helpful consultation on other proactive measures I can take to maintain long-term dental and overall health.
''
''
They were all so very kind and patient when we had some financial confusion. We asked lots of questions and they answered happily with even more information to follow. They worked with us quickly and smoothly. I am going back for a cleaning. Loved how quick today went and how friendly everyone was. Thank you!
''
Ce C. (Fuquay-Varina Patient)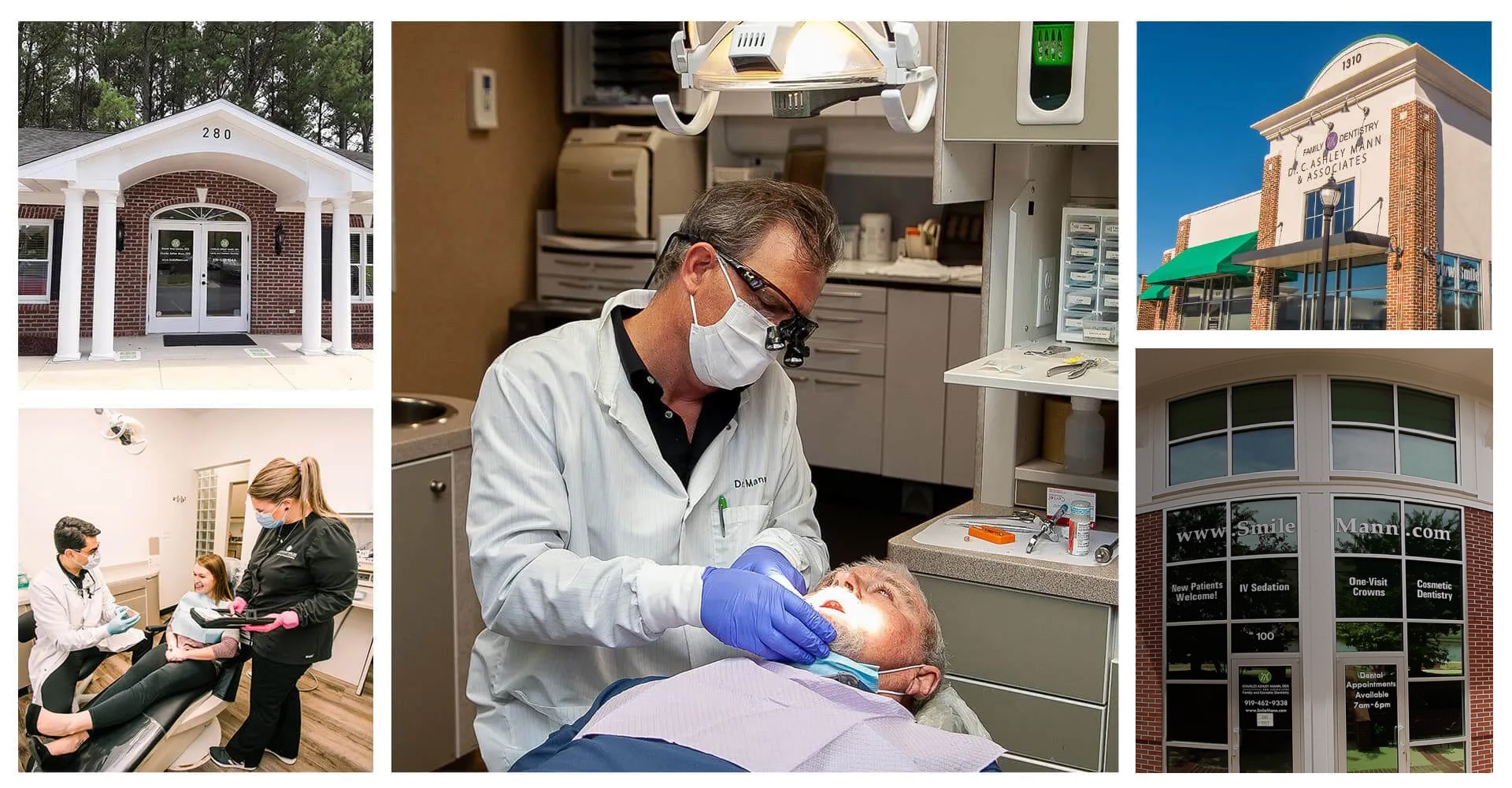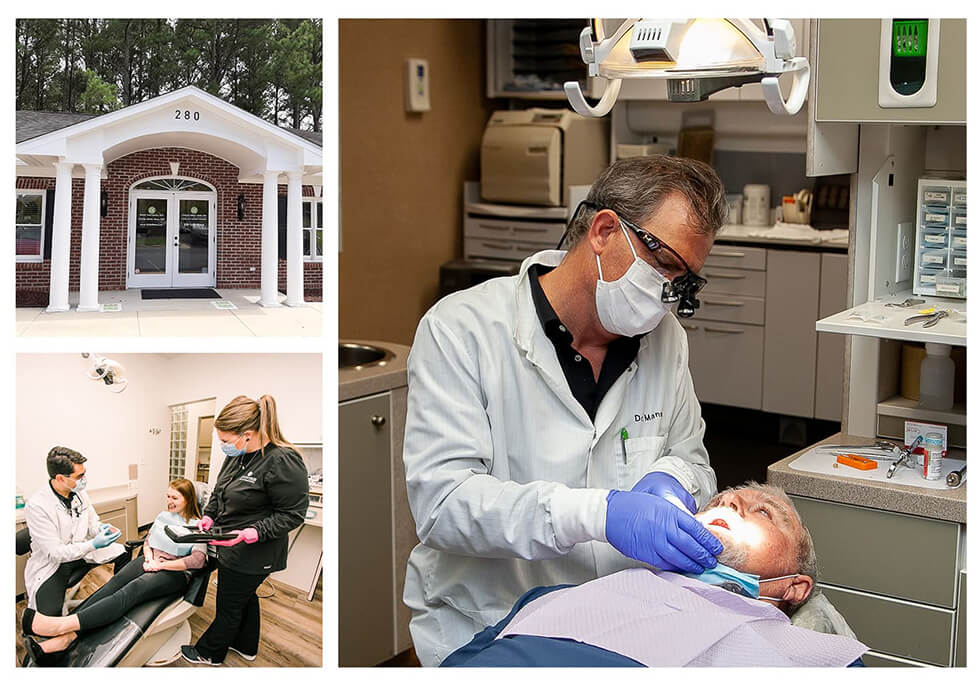 Revolutionizing Your Trip to the Dentist
We are your one-stop shop for everything dental.
We understand life is busy, which is why we offer early morning and evening appointments across all three of our locations. Whether you need us to fit you in before work or after school, we'll do our best to accommodate your schedule.
Our offices have various options for those with or without insurance, including:
Select Offices In-Network PPO Benefits
There is no need to feel nervous with our exclusive comfort menu equipped with:
Noise-cancelling headphones
You should never feel in the dark about your healthcare. You are like family to us and as such, we take the time to get to know you, explain our recommendations, and ensure you feel confident with your treatment plan.
Explore our patient resources and get started today!
Choose a Dental Office
Three locations, one shared priority: YOU!